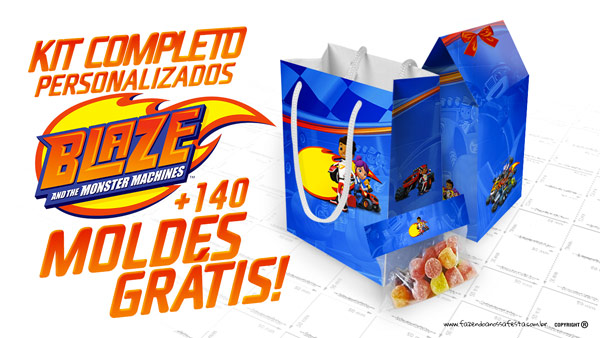 E tem desenho novo conquistando o coração da garotada! Por isso Blaze and the Monster Machines Kit Festa
 para imprimir em casa vai ser sucesso.
O 
 desenho Blaze and the Monster Machines é bem novo, porém várias Mamães estão entrando em contato para conseguirem personalizados, convites, caixinhas para festa com esse tema incrível!
Pra quem ainda não conhece o desenho, sugiro assistir, pois realmente é super legal e os meninos vão amar! O desenho envolve, corrida, carros, velocidade, amizade e missões, tudo que as crianças adoram! Sintam a emoção e adrenalina da abertura do desenho:
Pra quem quer uma referencia do estilo do desenho, ele é muito parecido com Patrulha Canina, mas ao de cachorrinhos, são Monstros sobre rodas, o desenho é didático, divertido, empolgante e cheios de aventuras…
Pra quem está procurando ideias de lembrancinhas baratas e lindas não pode deixar de conferir os nossos novos moldes do kit, a caixa bombom, sacolinha surpresa, caixa lembrancinha, etc…
Atenção: Como salvo as imagens em alta resolução você precisa redimensionar as mesmas antes de imprimir, fique tranquilo o processo é muito fácil e  você pode aprender vendo o nosso vídeo usando um programa gratuito e fácil de usar, clique aqui e veja o vídeo!
Para redimensionar os personalizados Blaze and the Monster Machines é preciso saber as medidas do moldes não é mesmo? Na nossa página de Perguntas Frequentes, clique e confira você vai encontrar as medidas e TUDO o que precisa saber sobre impressão dos moldes.
Se você quer um kit de outro tema, visite o nosso índice de kits e escolha o seu. Não tem o tema que você precisa? Peça o seu tema aqui!
Eu recomendo imprimir a maioria dos moldes em papel fotográfico glossy ou matte, para aprender um pouco mais sobre impressão, que impressora usar, clique aqui!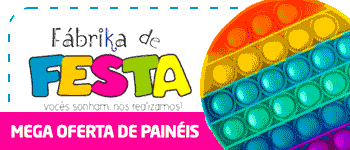 Atenção! Para salvar a imagem em alta resolução, clique na sua miniatura, espere abrir e depois clique com o botão direito do mouse em cima da imagem, selecione a opção "salvar como".
Caixinhas:
Rótulos:
Convites Blaze and the Monster Machines, clique aqui!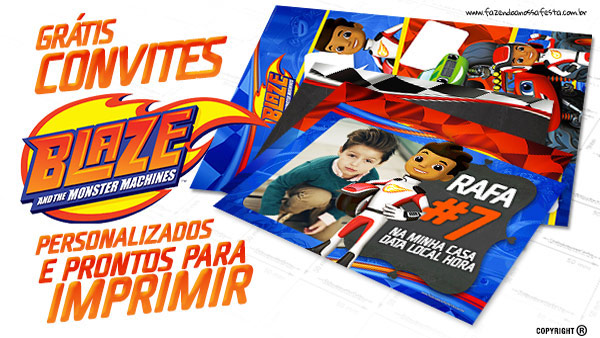 Moldes diversos:

Blaze and the Monster Machines Kit Festa para imprimir em casa! Gostou? Compartilhe com os amigos!